Featured product
The Terpene Book
Regular price

$39.99

Sale price

$24.99
The Terpene Book is the one and only complete walk through of ALL things terpenes! The first comprehensive guide to using these powerful plant compounds, for both the adept and the inexperienced. With expert guidance on cannabis, cartridges, culinary application, and plenty more, like dozens of recipes for homemade products, and interviews with field experts. This handbook is the perfect encapsulation of the next booming trend and market following CBD and delta-8: terpenes.
All Things Terpene
Terpenes are much more than cannabis. Learn where and how to encounter terpenes in nature, how to extract them, and how to effectively use and infuse them in a myriad of home, health, and wellness products! Including interviews with experts like Dr. Ethan Russo, Jessica Catalano, and the latest terpene studies and research, become a terpene expert with The Terpene Book.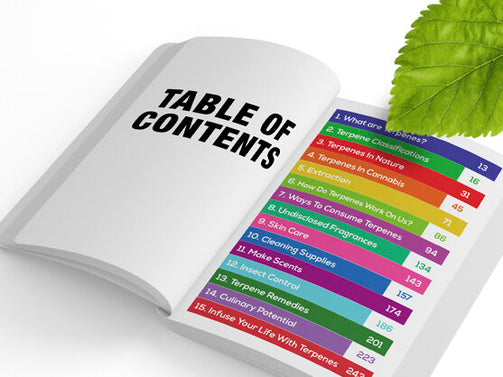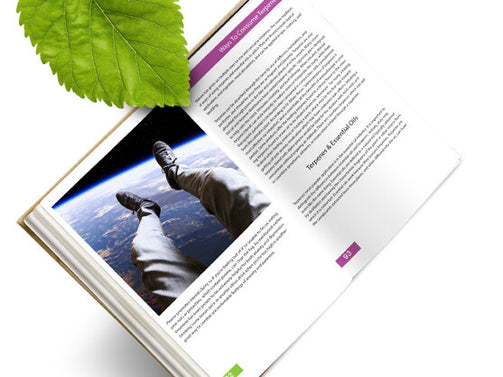 Infuse Your Life With Terpenes
Terpenes can serve as the scent in your shampoo, candles, lotion, and anything else with a fragrance. Their profound physiological effects can be usefully infused into cleaning supplies, insect control, skin care products, and much more! Make your own signature scent to infuse into your home products and say goodbye to 'fragrance'!
Terpenes and Cannabis
Terpenes are the fundamental components within cannabis which determine strain and type. Terpenes give the plant its strong odors and a cannabis strain's terpene content is what makes it a sativa or indica. They're the future of cannabis. Uncover how the entourage effect works, how terpenes and cannabinoids like THC, CBD, and Delta-8 to work together in conjunction to create their uniquely potent effects.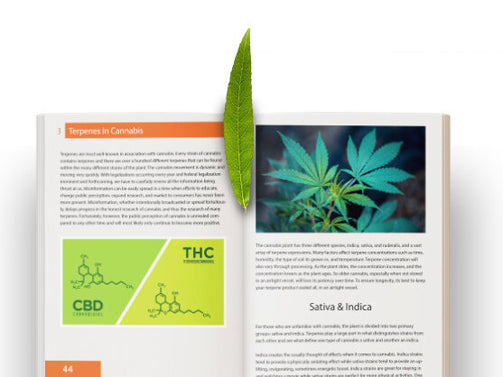 ABOUT THE AUTHOR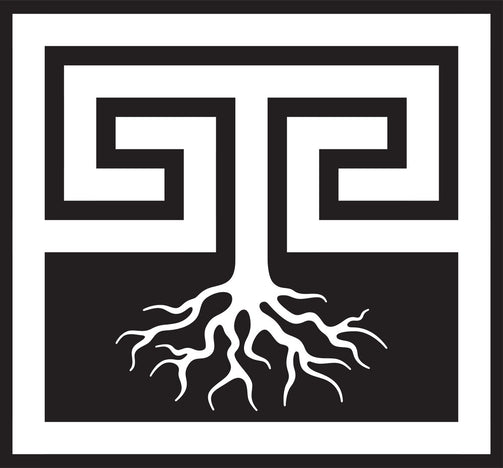 Jack O'Leary
The Terpene Book is Jack O'Leary's non-fiction work about the powerful plant compounds found all throughout nature. Terpenes. The goal of this book is to raise awareness of terpenes, to illustrate their value, their importance, and their potential. Terpenes and other plant compounds have the capability of profoundly changing the world for the better, and spreading that important message is his primary intention.
This book is for the person busy with the multitude of demands of everyday life, for the student yearning to learn more without digging through dense scientific journals, for the parent with chronic pain who desires to treat it naturally but is preoccupied with a family and the obligations of a rapidly moving world. Or for the cannabis entrepreneur, considering financing or implementing terpenes, cannabis or CBD venture, but don't know where to begin. 
Infuse your life with terpenes.
Visit Inca Trail Terpenes
Choosing a selection results in a full page refresh.
Press the space key then arrow keys to make a selection.